On Honey-Dew Hath Fed - Original Painting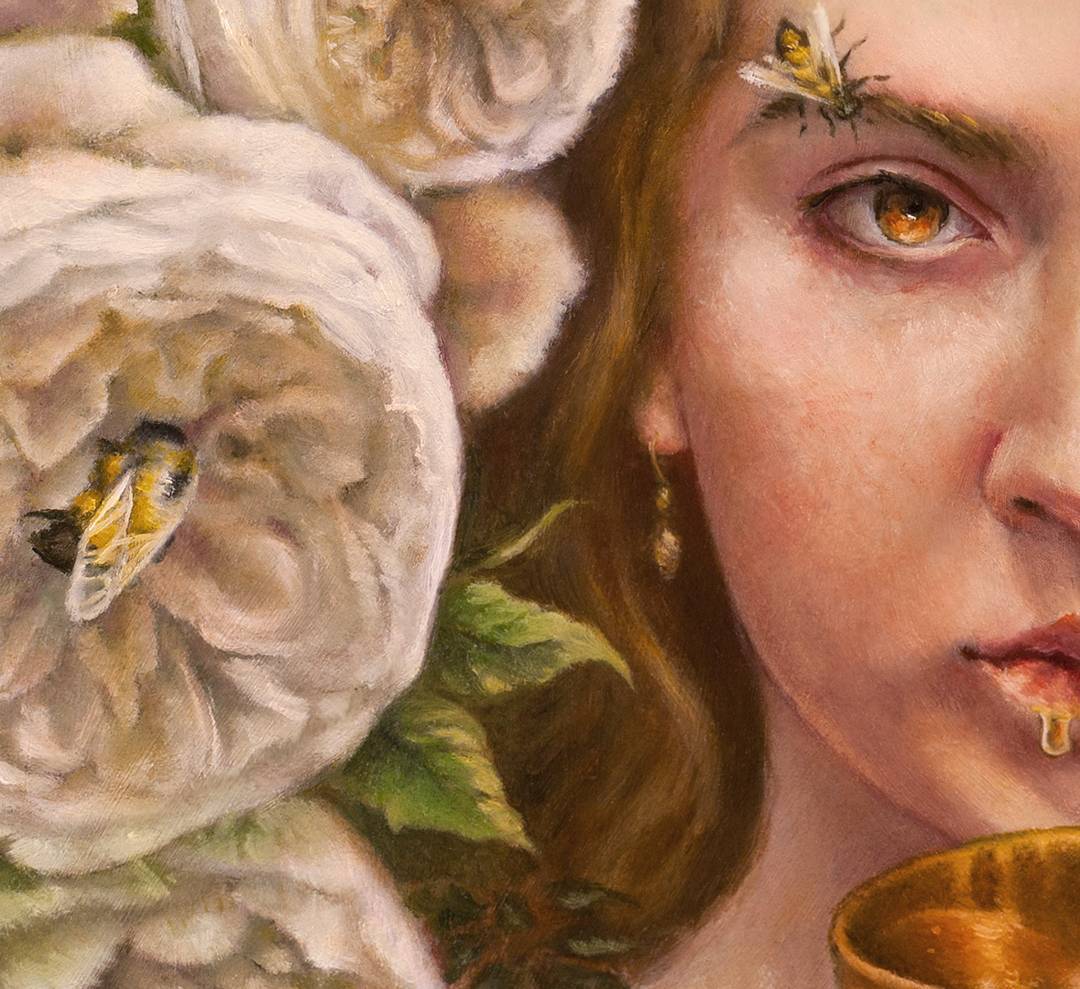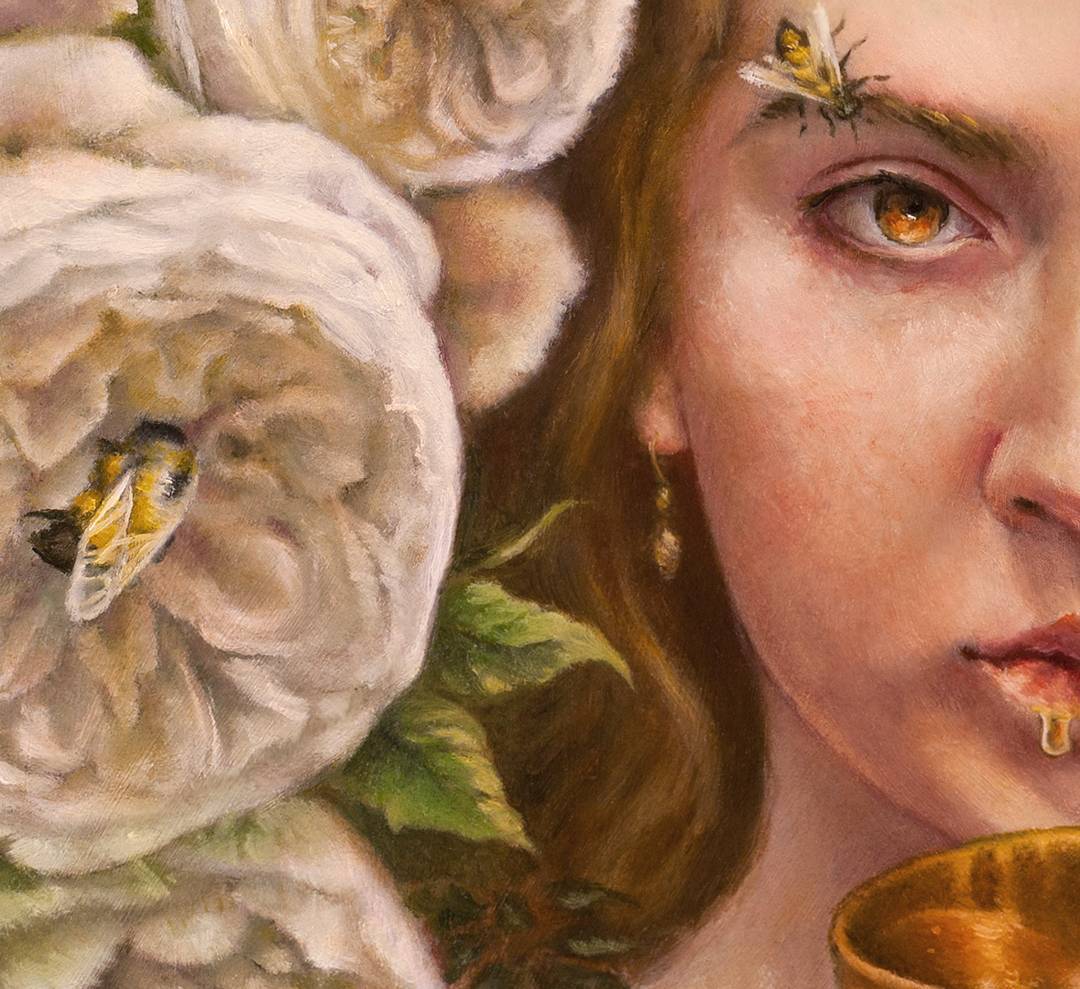 On Honey-Dew Hath Fed - Original Painting
An original oil painting created for Light Grey Art Lab's 2017 show "Swarm: Beauty in the Grotesque."
"All should cry, Beware! Beware!
Her flashing eyes, her floating hair!
Weave a circle round her thrice,
And close your eyes with holy dread
For she on honey-dew hath fed,
And drunk the milk of Paradise."
-adapted from Kubla Khan, Samuel Taylor Coleridge
The painting is mounted in a vintage wood frame.
Medium: oil on paper, mounted on board.
Painting size: 9 x 7 inches.
Painting in frame size: 12.5 x 10.5 inches.