The Sage of Fire - Original Painting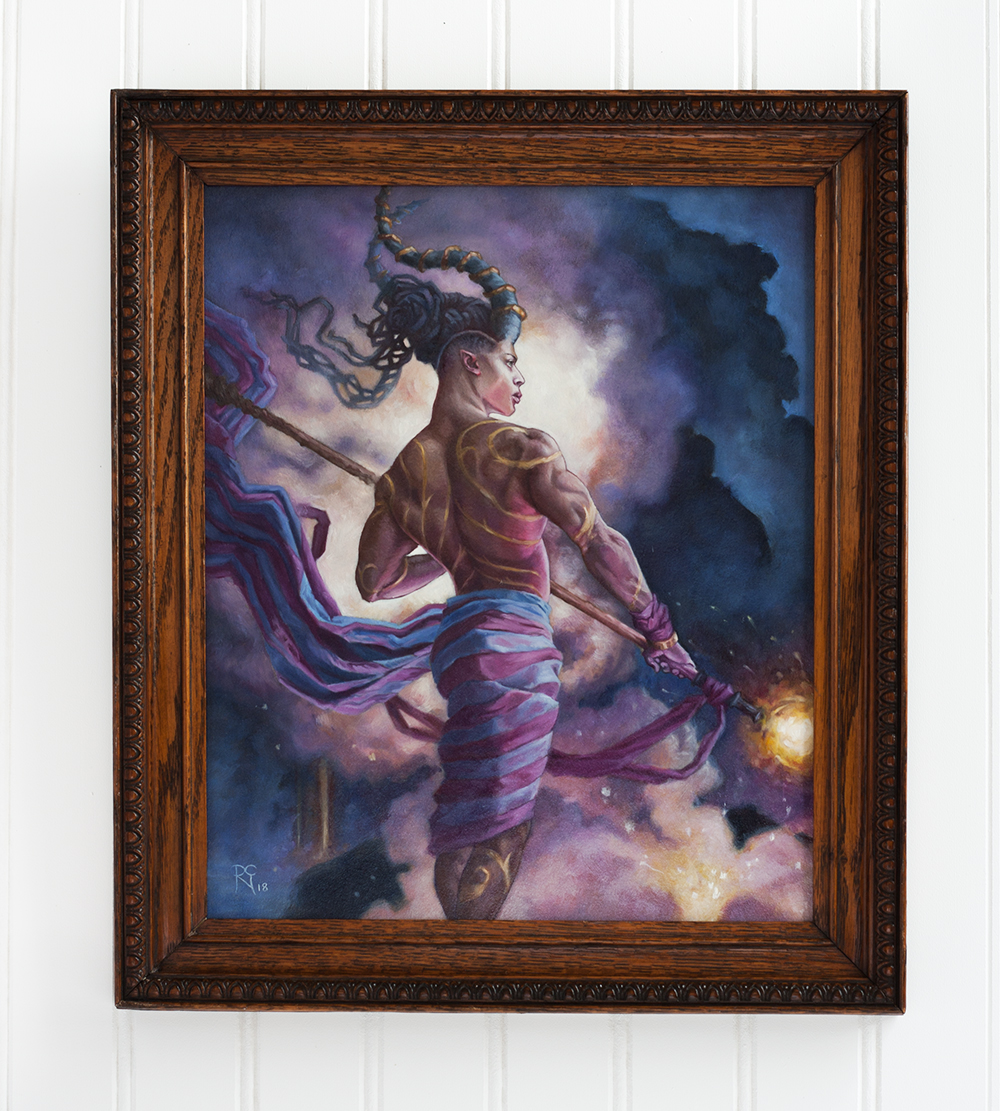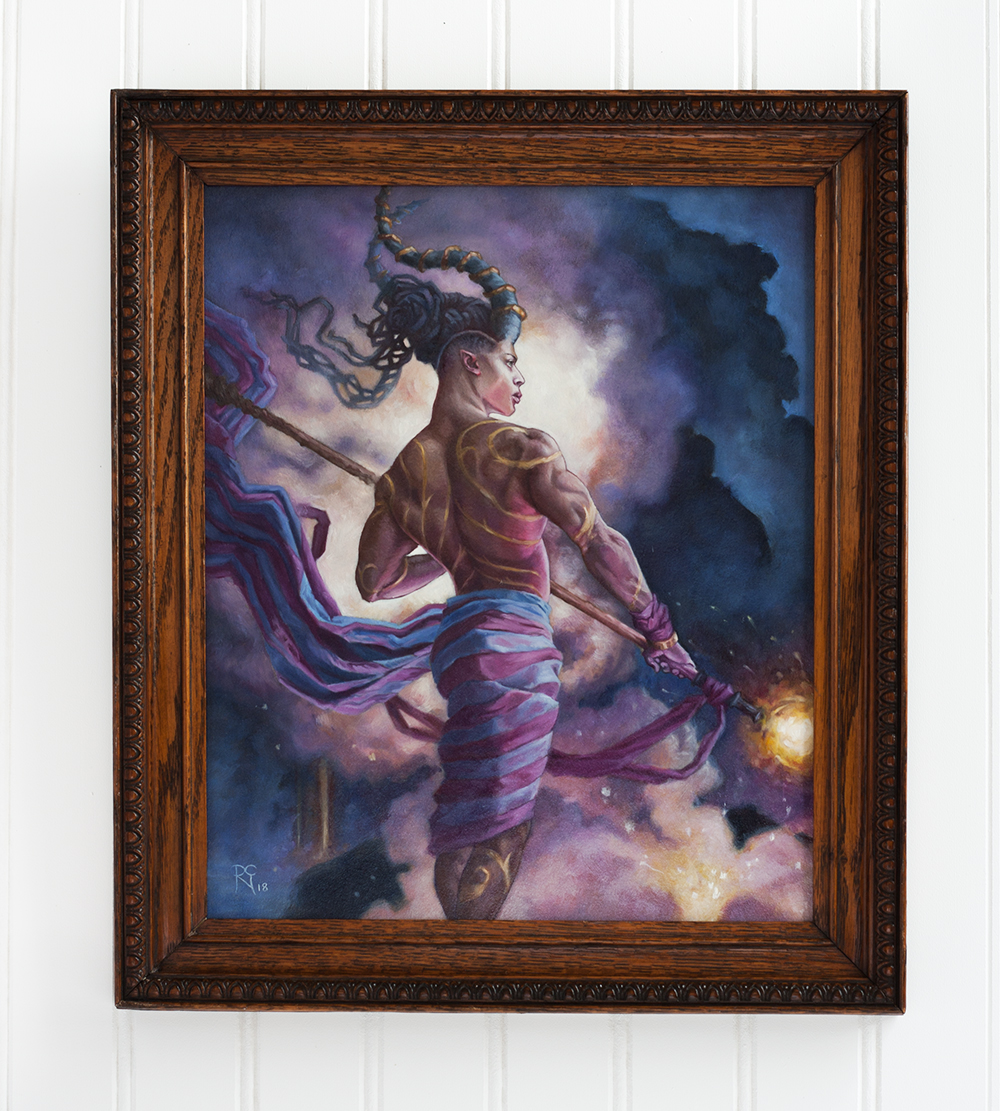 The Sage of Fire - Original Painting
An original oil painting of the Sage of Fire. Loosely inspired by my favorite childhood video game, The Legend of Zelda: Ocarina of Time.
The painting is mounted in a vintage wood frame.
Medium: oil on paper, mounted on board.
Painting size: 11.5 x 9.5 inches.
Painting in frame size: 14.5 x 12.5 inches.